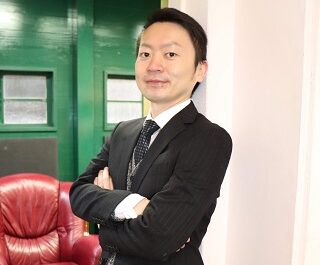 Dr. Rui Nouchi (野内類)
Dr. Rui Nouchi is an Associate Professor in the Institute of Development, Aging, and Cancer at Tohoku University. He leads Department of Cognitive Health Science.
His research interest covers Psychology, Neuroscience, Gerontology, Nutrition, Physical Exercise, and Disaster Science. He uses behevior experiments (e.g. cognitive experiment, eye-tracking, psychological tests), neuroimaging methods (e.g. MRI, NIRS, MEG), RCT, biomarkers, and advanced stastical methods.
Biography
Rui Nouchi received his B.A. (1999-2003) from Meiji Gakuin University (Tokyo, Japan). He then received his M.A. (2003-2005) and Ph.D. (2005-2008) from Chuo University (Tokyo, Japan). After Ph.D., he was a part-time lecturer in several University. He moved to Institute of Development, Aging, and Cancer (IDAC) at Tohoku University as a postdoctral research fellow (2009- 2011) and a JSPS research fellow (2011-2013). He next was an Assistant professor in International Research Institute of Disaster Science (IRIDeS, 2013-2015) and Frontier Research Institute for Interdisciplinary Science (FRIS, 2015-2017) at Tohoku University as an Assistant Professor. He joined Smart Aging Research Center at Tohoku University (2017-2018) as an Associate Professor. From 2018, he is an Associate professor (Tenure track) at IDAC, Tohoku University.
略歴
1999-2003 明治学院大学文学部心理学科
2003-2005 中央大学文学研究科心理学専攻博士前期課程
2005-2008 中央大学文学研究科心理学専攻博士後期課程 (博士(心理学)
2008-2009 非常勤講師 (中央大学など)
2009-2011 東北大学加齢医学研究所 博士研究員
2011-2013 日本学術振興会 特別研究員(PD):東北大学加齢医学研究所
2013-2015 東北大学災害科学国際研究所 助教
2015-2017 東北大学学際科学フロンティア研究所 助教
2017-2018 東北大学スマートエイジング学際重点研究センター 准教授
2018-現在 東北大学加齢医学研究所 認知健康科学研究分野 准教授
2018-現在 文部科学省 卓越研究員